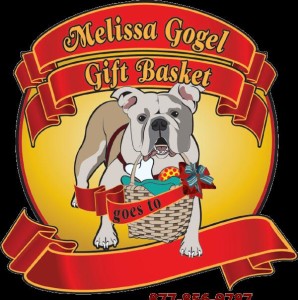 Sondra & Larry Johnson
Sondra and Larry Johnson have supported Seniors for Pets since its inception and they understand the value that owning pets brings to older people. The Johnsons share their lives with 4 beautiful felines.
When they married, Larry brought a cat and Sondra brought a dog into their new family. Both pets eventually retired to the Rainbow Bridge. In January, 2001, a friend out walking her dog discovered a little black ball of fur. Because of her allergies, she was unable to keep the kitten. At the same time, Sondra was wondering what to get Larry for his upcoming birthday. The friend asked Sondra if she knew someone who would take an all-black kitten, and Larry Johnson received the best birthday gift ever. Sondra named her Pasha and although she is supposed to be Larry's pet, if you want to find Pasha, just look for Sondra.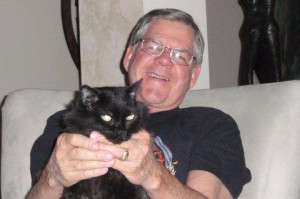 Larry Johnson & Pasha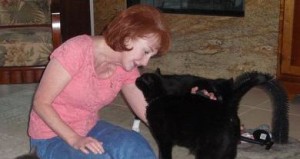 Sondra Johnson & Shonie
After their second kitty, Ringo, died, Pasha was depressed. Another friend found a stray cat and asked if the Johnsons would take her. The tuxedo cat escaped before she could be delivered, but they did find her tiny kitten and gave her to Sondra and Larry. Because the friend lived in Indio Hills, CA, the new arrival was named Indie. Indie's mama was finally captured and she also joined the growing Johnson clan. Pasha did not like Shonie at all when she first arrived, but Indie loved having two mommies.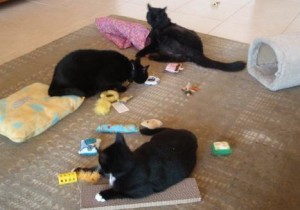 The Johnsons' Rescued Kitties
Larry is a Civil Engineer who retired from private practice in California. Sondra retired from her position as Assistant Engineer for the City of Palm Desert, California and they moved to Arizona. The family of five settled into their new retirement home in Arizona and soon received a call from a neighbor about a stray cat roaming the neighborhood. They trapped the handsome gray cat, and he soon joined the Johnson family. Smokey was not well-received by Shonie and Indie, but Pasha was happy with her new friend.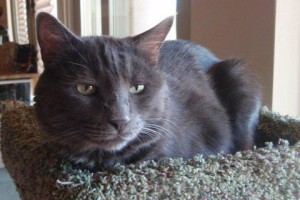 Smokey
According to Sondra, "We can't imagine life without our precious cats, and we treasure each of them." Seniors for Pets was delighted to deliver a special pet gift basket to the Johnsons for their special kitties.