Donate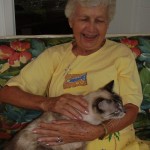 We exist to assist needy seniors maintain healthy pets. Our organization values your donation and demonstrates that by paying for all the operational expenses of the organization. Therefore 100% of donations received are available for use in paying veterinary fees. And because we are a certified 501(c)3 charity, your donation is completely tax deductible.
Make sure to see information on our Pet Gift Basket and Accessories SHOP.
We keep our friends and supporters informed about our activities, successes and perhaps even a few special needs on our social media sites, website and blog. We also provide an informative FREE monthly newsletter to all who make a request; use the CONTACT tab on the left margin to make your request.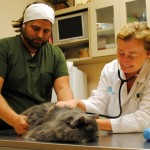 We typically receive a discount from the veterinarians we use to service our seniors' pets so your contribution dollars stretch further. We do not attempt to ask these professional practices to provide pro bono services, because we place great value on what they do for our pets.
You have the choice of donating whatever you wish, or you may elect to donate a sum that will pay for a stated procedure or medication…$150 will provide an annual exam with vaccinations and 3 months flea/tick and heartworm preventatives; $100 will do the same for a cat (excepting heartworm preventative); $40 will provide 3 months of flea/tick preventative for a dog or cat; and $25 will provide 3 months of heartworm preventative for a dog. When you click on Donate you will be transported to PayPal where you can indicate how you would like your donation to be applied.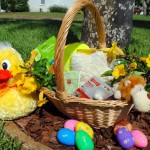 In addition to donations, we also have a new, yet already robust gift basket and accessories shop for our pets. You can share a priceless experience while aiding the Seniors for Pets organization which uses all profits to support its mission. Choose from the many unique, economical baskets and accessories by clicking on the Gift Baskets and Accessories SHOP.


The Necessary Legalese
Donor Privacy: Seniors for Pets, Inc. does not sell, trade, rent or share the names, addresses, telephone numbers or e-mail addresses of our donors for the purpose of promoting other organizations' goods or services. Unless written instructions advise us not to do so, Seniors for Pets, Inc. may publicly recognize donors by publishing their names.
"A COPY OF THE OFFICIAL REGISTRATION AND FINANCIAL INFORMATION MAY BE OBTAINED FROM THE DIVISION OF CONSUMER SERVICES BY CALLING TOLL-FREE (800-435-7352) WITHIN THE STATE. REGISTRATION DOES NOT IMPLY ENDORSEMENT, APPROVAL, OR RECOMMENDATION BY THE STATE"

Copyright secured by Digiprove © 2012