Three more cats received vaccinations this week through Seniors for Pets.  Cynthia Juday, DVM, was on board to take care of Iris, Kato, and Ginger.  We at Seniors for Pets very much appreciate Dr. Juday's help with our clients.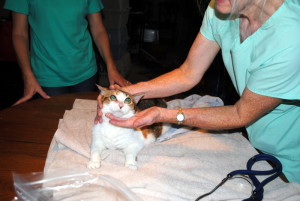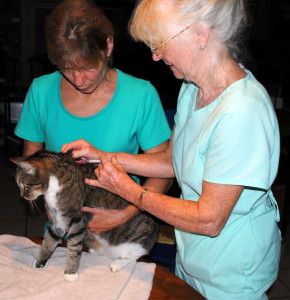 China, a sweet American Bulldog, endured more skin scrapings to determine the cause of her skin problems.  Tests will be run to obtain a diagnosis.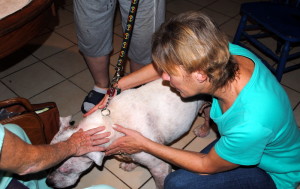 Our organization works with senior citizens who show a history of caring for and loving their dogs and cats.  The owners of Iris, Ginger, Kato, and China adore their pets.  They are rescuers with big hearts for animals in need and like so many older Americans today, they recently fell into some difficult economic circumstances.
Seniors for Pets is delighted to step in and help keep these fur babies in their home with the family that so dearly loves them.
If you would like to assist us with this mission, click on the DONATE tab at the top.  We thank you for your help.

Copyright secured by Digiprove © 2013