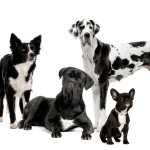 Perhaps because we are senior citizens, one shelf in our kitchen cabinets contains a veritable pharmacy of vitamins and nutritional supplements to enhance our golden years. Another shelf of pet supplies displays several kinds of supplements for our pets. We have long believed in the benefits of glucosamine to help arthritis in our dogs and give our current dogs a dose of NUPRO© Joint Support mixed in with their food each day. But until I recently read an article about vitamin therapy for cats, I never thought about our feline friends needing such a thing. Our cats eat a healthy diet, and I assumed that it meets all their nutritional requirements.
Cats that eat a good-quality, AAFCO-approved cat food that clearly states on the label that it is "complete and balanced" do indeed get the minimum recommended levels of nutrients. The label should also state exactly how the food is "complete and balanced" by either feeding trials where the food was fed to cats, or by comparing the ingredients to a nutrient table. If your cat eats an approved diet, vitamin supplements aren't really necessary.
However, there are situations when supplements may be necessary or desirable. If your cat is a senior, it may not be eating as well as it once did. Vitamin supplements may help improve some of the damage that occurs in old age. Arthritis is one example. Pregnant cats may need added vitamins to ensure healthy babies.
If your cat shows signs of illness or other health issues, your veterinarian may recommend "therapeutic nutrition." This includes giving supplements to the animal to enhance its diet. Probiotics help digestive problems in cats. Fish oil can improve a cat's coat.
Before adding any vitamin or mineral supplement to your cat's diet, discuss it with your veterinarian. He or she knows best when it comes to your pet's nutritional needs.
info@seniorsforpets.org

Copyright secured by Digiprove © 2012