When a beloved pet dies, it is difficult to think straight about final arrangements.  For that reason, it is important to plan ahead and know what to do when "that" time arrives.  One very good option is pet cremation.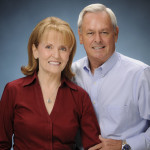 Priscilla and Scott Myers own and operate Sarasota Pet Crematory and believe that the loss of a pet has the same importance to you as the loss of any family member.  With that in mind, they respond to your loss by making certain to preserve your four-legged friend's dignity.
As caring pet owners themselves, Scott and Priscilla understand the importance of integrity and trustworthiness.  Priscilla told me, "We assure our pet owner clientele that their beloved pets will be treated in the gentle, respectful and dignified manner they deserve."
She added, "Our business was created with one main goal in mind:  To provide compassion and understanding to pet owners in their time of loss.  We want to shine with service to our clients."
I asked her to tell me the one question that clients and potential clients all ask.  She replied that they all want to know how they can be certain they are receiving their own pets' ashes back.
The answer to that question is that no pet is ever removed from a residence or veterinary clinic without proper identification attached.  A paper I.D. tag is received with the pet and a metal tag will stay with the animal through the cremation process.
Sarasota Pet Crematory uses state-of-the-art equipment, and the facility is clean.  All cremations are performed on site, allowing them to return the ashes of your pet quickly and allowing them to ensure that all pet identification tags stay with the proper pets.
Scott and Priscilla recognize that some families may need the closure that viewing their pet just before cremation and saying good-bye offers. They set up a special viewing area for that purpose.
One aspect of their operation that particularly impressed me is that the crematory is open to the public.  Tours of the facility are welcomed anytime during business hours.
Two types of cremation are offered:  Communal cremation means that a pet will be gently and respectfully placed in the crematory with other animals.  The remains are not separated during the cremation.  Your pet's ashes will be scatter respectfully in a scenic area.
Sarasota Pet Crematory NEVER sends ashes to a landfill or rendering plant.
A private cremation assures that your pet's ashes will be returned to you.  Your pet will receive the same, gentle treatment but will be placed in the crematory alone.  No other pets will be inside the equipment except yours.  You will receive all of the cremains at the end of the cremation cycle.
Sarasota Pet Crematory places the needs of their clients first.  If a pet owner has a special request, the company will try to accommodate it.  If someone wishes to observe the cremation process, they may do so from the special viewing room.
At the end of a private cremation, a certificate is provided to the owner.  The ashes are placed in one of the standard pet urns or an urn of the client's choice.  Remains are available immediately after completion of cremation.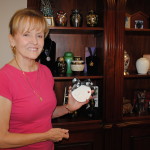 A wide selection of urns and memorialization items, from breed-specific memory plaques to jewelry, are available.
Sarasota Pet Crematory offers transportation services 24/7 for pick-up, drop-off and cremation services to Bradenton, all of Manatee County, East to Myakka City and Lakewood Ranch, North to Anna Maria Island and Palmetto and South to Sarasota and Venice.
The company offers pre-arrangement planning.  When a pet dies, it is better to have your plans in place.
If you are elderly and want to ensure that your beloved pet will be cremated as you wish, make arrangements now.
Sarasota Pet Crematory is a member of the International Association of Pet Cemeteries and Crematories and adheres to their strict code of ethics.
One other service that Scott and Priscilla Myers provide is in-home euthanasia.  They work with a compassionate veterinarian who will come to your home to take care of your pet's final moments.  This service includes transportation, cremation and return of your pet's ashes.  If you feel this service will help remove some of the stress of having your pet euthanized, give them a call.
I enjoyed meeting this caring and compassionate couple and actually seeing the operation.  If cremation is in your plans for your pet, I encourage you to visit Sarasota Pet Crematory, tour the facility and sit down with Priscilla or Scott Myers to discuss what you want for your pet.
Sarasota Pet Crematory
1410 Commerce Blvd.
Suite L
Sarasota, FL 34243
941-355-6000
smyers@sarasotapetcrematory.com
www.SarasotaPetCrematory.com

Copyright secured by Digiprove © 2013