Do you understand your dog's nutritional needs?  Are you aware that even though Fido gets most of his "get up and go" from protein and fats, he also needs a few carbohydrates in his diet?  Not too many, though, because a dog cannot digest a diet heavy on carbs.  Yes, he can survive on a carbohydrate-based diet, but he will not thrive.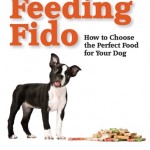 Choose Fido's food wisely.  A healthy diet will contain the correct amounts of certain essential nutrients: proteins, carbohydrates, fats, vitamins, minerals and water. Read the dog food  label and look for ingredients that will most benefit his digestive system.  A diet heavy on protein, along with some vegetables, fruits, good fats, and vitamins and minerals will help keep your furry best friend at optimum condition and health.
Pet food manufacturers are required to list all the ingredients on the package in order of weight.  I suggest the following shopping guidelines:
Look for a couple of good meat (protein) sources in the first four ingredients listed.  Corn is not a good choice for many dogs, especially if it is used in place of a high-quality meat source.
Avoid food if it is heavy on carbohydrates.  Sweet potato, potato, barley, oatmeal and whole grain rice are good choices.  Wheat and corn – not so good.
Vegetables are important in a dog's diet, because they contain many health-promoting nutrients that the animal needs. Look for leafy-green veggies like broccoli and spinach.
All dog foods contain some source of fat. Avoid foods that contain generic oils, poultry fat, mineral oil or beef tallow.
Avoid foods containing synthetic preservatives. They are not good for your dog and are only used to prolong the shelf life of the product and improve the taste.
If the ingredients are healthy choices, your dog will digest more of the food and poop less; always a good sign!
Learn more by reading my E-book, "Feeding Fido, How to choose the perfect food for your dog," available for a donation on this site or for purchase on NOOK or Kindle on Amazon.

Copyright secured by Digiprove © 2011