The main reason Seniors for Pets conducts fundraising is to help Southwest Florida senior citizens who are struggling in today's economy to provide basic veterinary care for their pets.  Since our inception 3 years ago, we have provided vaccinations, annual examinations, flea and tick and heartworm preventatives for quite a few dogs and cats.
Seniors who have cared responsibly for their pets in previous years often find it difficult to do so today.  We have received some heart-rending phone calls from pet owners on the verge of taking Fido or Fluffy to an animal shelter.  When one has difficulty paying one's own medical bills, it can become impossible to find the cash for the veterinarian.  With just a little help from an organization like Seniors for Pets, they can get back on track and continue to enjoy the love and companionship they need from their four-legged friends.
Once we establish the need for our service and agree to accept a client, we find a veterinarian to perform the necessary services.  The client is provided 3 months of flea and tick preventatives for dogs and cats and heartworm preventatives for dogs.
Sharona is one example of our clients.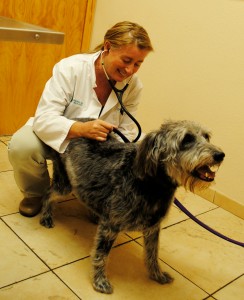 Sharona's owner took excellent care of all her pets.  But she was dealing with hard times.  After going through her second bout with breast cancer, she lost her job.  Seniors for Pets stepped in to keep Sharona up-to-date with her vaccinations.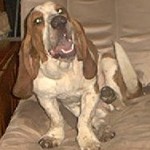 Archie was a loveable, silly Bassett Hound, getting up in years.  His owner was a senior who loved his dog very much.  We took Archie to a veterinary clinic for his annual exam and necessary vaccinations.
Scrappy is a recent client who owner has been unable to find a job in our weak economy.  According to her, "Seniors for Pets was a true blessing in my time of need."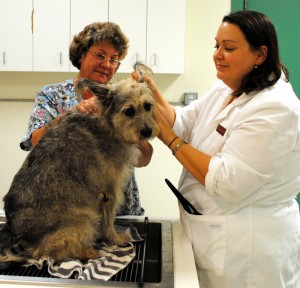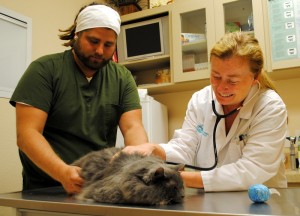 Buddy's former owner, who lived in Government housing, was moved to a nursing home.  The woman's uncaring daughter turned Buddy outside to fend for himself in a swampy area with alligators and snakes.  A neighbor in the complex searched for him and took him in.
However, this good Samaritan ran out of money and needed a little help.  She had been unable to get rid of Buddy's flea infestation and he was overdue for vaccinations.  We took care of those tasks.  A few months later, she called to tell me her cancer had returned and she knew the time had come for Buddy to find yet another home.  She didn't want to take him to a shelter for fear he would be euthanized.
Seniors for Pets is not in the animal placement business, but we don't turn our backs on clients, especially, this sweet lady who had worked so hard to save Buddy.  Today, Buddy shares a home with 2 canine brothers and lives the good life.
These are just 4 examples of dogs and cats and their owners who benefited from the donations of Seniors for Pets supporters.
Our goal is to provide assistance to as many Southwest Florida seniors who need help as we can.  This goal can only be reached with your help.
Donations in any amount are greatly appreciated and go directly to this mission.  Click on the DONATE button on this website to contribute to a older person and his or her pet.

Copyright secured by Digiprove © 2013